FORMATION
The stages of formation in the Congregation of the Daughters of the Redeemer are as follows: –
Aspirancy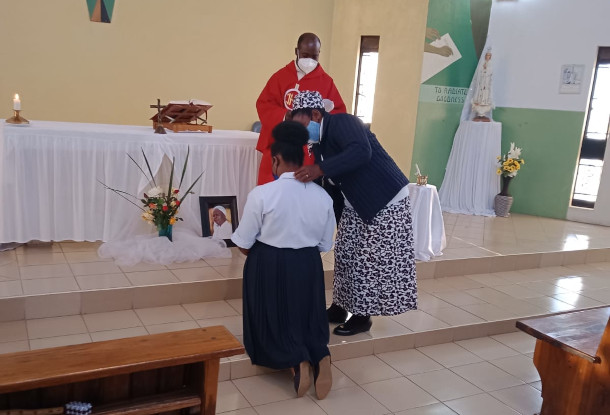 This is the first stage where the candidate enters the Congregation and is gradually introduced to the prayer life. The aim of this stage is to ascertain if the Aspirant has a sincere and genuine motive required to join the Congregation. The Aspirants receive Bracelets and a medal of our Lady to indicate that they have been placed under the protection of Mary our Mother. This period is between 6 months to 1 year.
POSTULANCY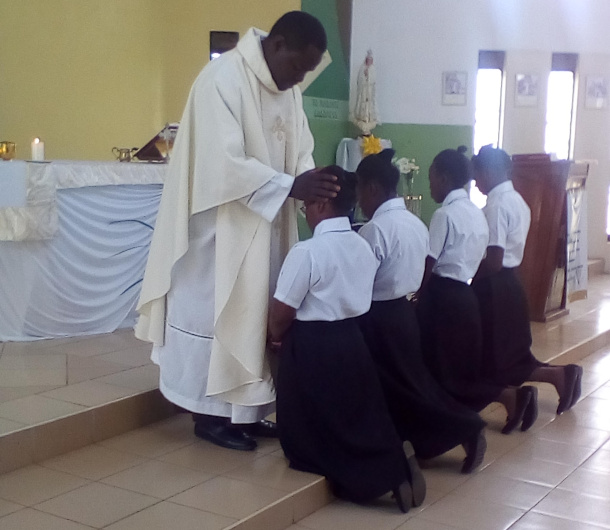 The Postulants receive the cross to symbolise their desire to live the principle 'to die to give life'. The Postulants are helped to deepen their understanding of prayer, the Catechism of the Catholic Church, the growth of the Congregation and the spiritual life. They are under the care of the Postulant Mistress for a period of one year. This period also focuses on human development and maturity through self-knowledge.
NOVITIATE
The Novitiate is dedicated to serious study of one's vocation in life and initiation into the Charism and Spirituality of the Congregation. The first year is known as the Spiritual or canonical year. The novices are prepared for religious life and the spirit of the Congregation by deepening their relationship with Christ the Redeemer. They are also assisted to appreciate and live the Evangelical vows of Chastity, Poverty and Obedience, community life and the discernment of divine values. The novitiate house is in Lusaka at Mt. Zion and the duration is two years.
FIRST PROFESSION
This stage is also called Juniorate and the basic goal is to help the young sister to deepen her loving service of God and God's people in community and apostolate through prayer and basic attitudes of the Daughters of the Redeemer. The sister assumes the rights and responsibilities of a vowed life. The young sister shall receive further training in specialized fields to acquire some qualification for efficient service to the Church and Congregation. This period lasts between six and nine years.
PERPETUAL VOWS
This is the final stage of the religious profession at which the sister totally commits herself to the service of God and the Church for life. She is fully incorporated in the Congregation and becomes a full member of the institute.
ON-GOING FORMATION
On-going formation is a process of renewal which demands commitment, initiatives, and personal responsibility after perpetual vows. This stage exposes the sisters to cement their religious and apostolic professional life, through Spiritual activities, workshops and programmes.